Newmarket has been recognized this year as number 1 city in York region based on several categories including access to healthcare, home affordability, climate, lifestyle, transportation, amenities and recreation.
It is a great place to live that offers the perfect combination of big city amenities and small town charm.
In summer, our town is even more beautiful with tons of things to do.

Annually, Newmarket hosts more than 300 special events and last weekend we had an exciting Windfall Ecology Festival 2015 at Fairy Lake park and Riverwalk Commons, right at the heart of historic Newmarket.
This festival, for the 12th year in a row, provided a huge outdoor event where people were informed, got involved, found environmentally friendly products and were entertained by people who care about the environment. This York Region's Largest Environmental and Energy Conservation Exposition brought thousands of people to Fairy Lake Park. The main goal of the festival to make people think how they can make their homes and businesses greener and showcase the products and technology that can make our lives more environmentally friendly.
The Windfall Ecology Festival is home to many things, and one of those is great food. Ontario Beer Tastings, Cooking Demonstrations, Food Sampling along with our weekend Farmers' Market made a perfect organic combination for people who are thinking locally and apply healthy eating in a variety of ways.
The event was packed with activities for families and kids. The Paddling Puppeteers presented a show with their colourful puppets; Russ Clayton, a kindergarten teacher, with his entertaining and educational show; The Arts Music Store invited kids to explore the wonderful world of music in the engaging and interactive workshop; Professional Face Painting; Storytelling with Tim Greenwood, and so much more.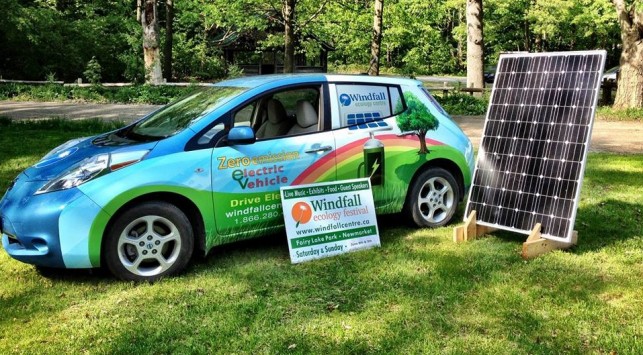 Music was everywhere this weekend. There were several performances happening at the same time both on the main stage and along the Fairy Lake Park. The Fiscals, an indie-rock band; David Henman, one of the founding members of rock band April Wine; Ainsworth authentic country blues; Gaura-Shakti Kirtan Yoga; the Last Honest Fool and many other performers made the festival very alive and super entertaining.
The exhibitors were numerous including EV Roadshow, Aurora Fit Boot Camp, Motion in Life Chiropractic, Whatnots Crafts, Princess Two Diva, etc.  Health and Wellness, Gardening, Conservation, Clothing and Gifs, Home, Government, Local Stores were presenting their products and services.
These were the exciting two days packed with happy memories and useful information.
We are all looking forward towards Newmarket Jazz Festival in August, another fabulous event that takes place annually in our charming town.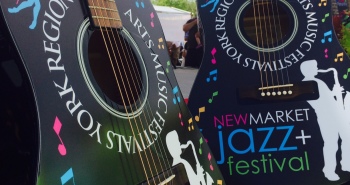 Come and visit our welcoming and charming town of Newmarket and you will surely fall in love.
Thinking of Moving to Newmarket, Ontario, give a call to Nikolay and Tatiana Team a local real estate team and we will be make sure you will have a smooth hassle-free real estate buying experience.
Nikolay Klyushkin and Tatiana Klyushkina, Sales Representatives
Sutton Group -Admiral Realty Brokerage, Phone: 647-833-3287