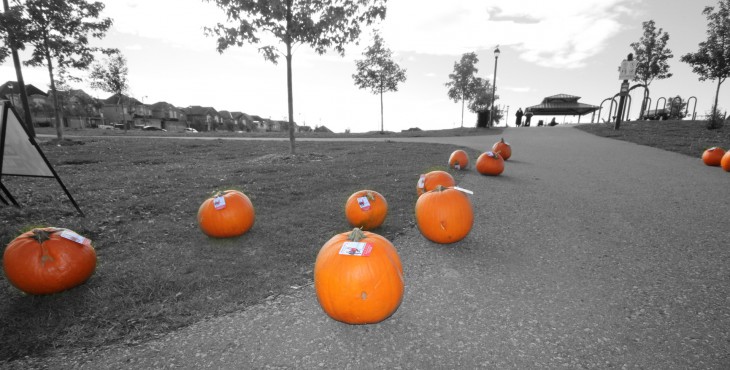 We would like to thank every family which joined us during our 1st Annual Thanksgiving Day Pumpkin Giveaway in Woodland Hills Community of Newmarket, On.
The Nikolay and Tatiana's team 1st Annual Woodland Hills Community Thanksgiving Pumpkin Giveaway turned to be a huge success! 50+ pumpkins have been given away to families of our community at the intersection of Harvest Hill Blvd and Woodspring Ave.  and about 30 kids got gifts and faces painted !
The Nikolay and Tatiana Team would like to thank all sponsors and participants who contributed to this charitable event. Samad Kadirov from CiBC bank thank you for coffee and treats, Start Academy for face painting, McDonald's (17760 Yonge St Newmarket ) and Freshco  (18075 Yonge St Newmarket) for generous gifts !
Hope to See you all next year at our 2nd Annual Pumpkin Giveaway!
The Nikolay and Tatiana Team-  647-833-3287