This year, Newmarket is ranked as the best place to live in York Region, according to
MoneySense magazine, attaining 23rd place in Canada out of 209 communities listed.
There were 34 factors that determined the ranking including demographics, wealth, weather, crime
rate, commute, health care, amenities and taxation.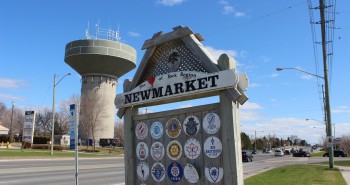 "Newmarket is again one of Canada's best places to live," Mayor Tony Van Bynen said.
"Newmarket has ranked in the top 25 for four of the past five years. While we have always
known Newmarket is a special community, council will continue to take proactive steps to keep
building a thriving and livable community. To our residents, staff and council, I say,
'Congratulations, well done'."
Being proud residents of this lovely town, we know exactly the reasons why it was ranked the best.
Newmarket offers the perfect combination of big city amenities and small town charm.
Abundant in trails and parks, Newmarket is a clean and green community ideal for raising kids and leading a healthy lifestyle.
Proximity to highways and growing diverse population boost local businesses and support creative business environment.
Fabulous shopping selection, all entertainment along Yonge Street, state of art recreation facilities, top rated schools, 300 special events
throughout the year, new playgrounds with splash parks and still affordable housing options; the list can go on and on…
One look is worth a thousand words.
Come and visit our welcoming and charming town of Newmarket and you will surely fall in love.
Thinking of Moving to Newmarket, Ontario, give a call to Nikolay and Tatiana Team a local real estate team and we will be make sure you will have a smooth hassle-free real estate buying experience.
Nikolay Klyushkin and Tatiana Klyushkina, 
Sales Representatives
Sutton Group -Admiral Realty Brokerage, Phone: 
647-833-3287