Sometimes we wish the living space at home seemed to be larger than it actually is.  There are a few room – expanding tricks that you can use to create the desired feeling of spaciousness and open up the interior without doing major renovations.
  1. It's All About Paint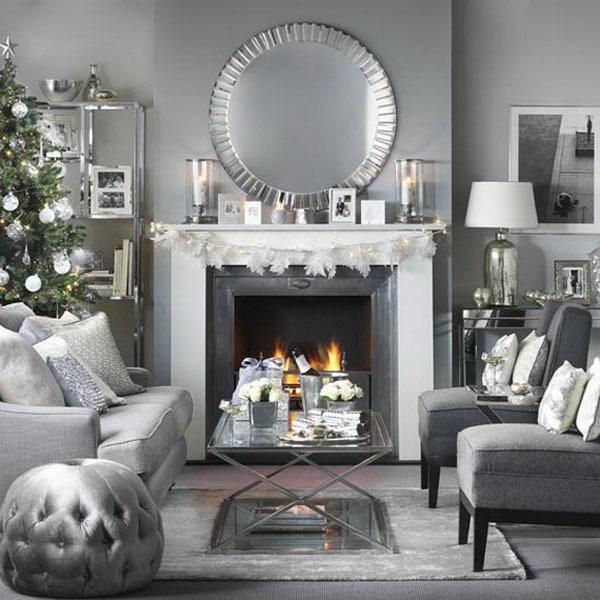 Optical illusion is everything. Light paint makes space look brighter and larger. Monochromatic colours create a peaceful scheme and the room appears more spacious. Cream colours, light greens and icy blues are the best combinations that make a space feel open and airy.
2. Fix  Window Treatments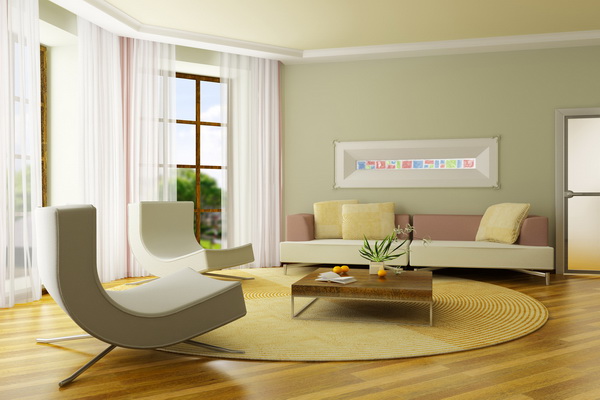 Extend the curtain rod beyond the actual window size to make the ceiling appear taller and the window larger. Widen and raise the curtains and use the solid colour to create the feeling of bigger space.
Mirrors, Mirrors, Mirrors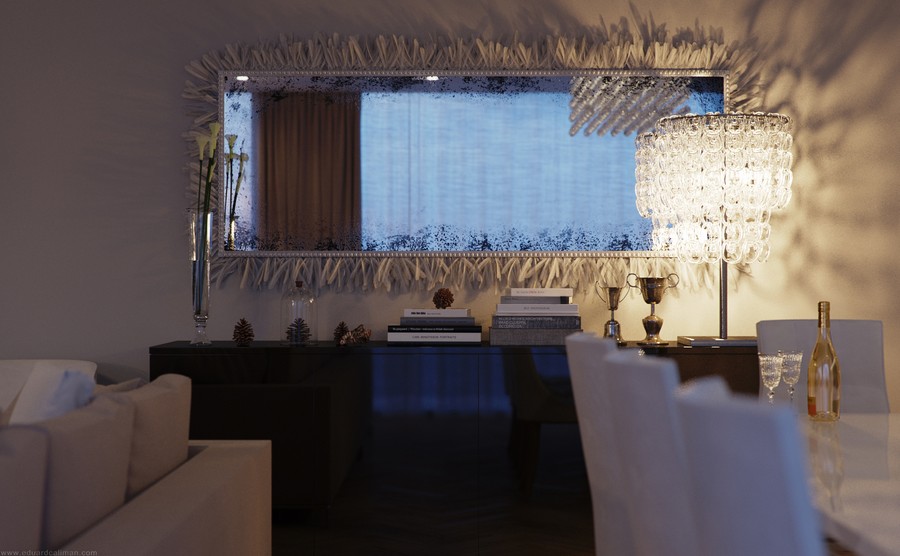 Mirrors reflect light and make smaller spaces feel more open. They reflect natural light, so placing a mirror close to a window is especially effective. You can use mirrors that go from floor to ceiling, individual smaller mirrors and even mirrored cabinet doors to open up the space.
Furniture- Smart
Avoid heavy pieces of furniture in smaller spaces. When decorating a small room, create a major focal point and play around it. It could be a dining table, or a sofa, or a larger accent chair. One large couch instead of multiple small pieces decreases the look of clutter and makes a room feel bigger. Dining tables with drop leaves are ideal for creating more floor space. Choose pieces on raised legs, or made of clear materials, that have less visual weight.  Don't put furniture right against the wall; just a few inches in between the wall and big items create a more open space.
De-clutter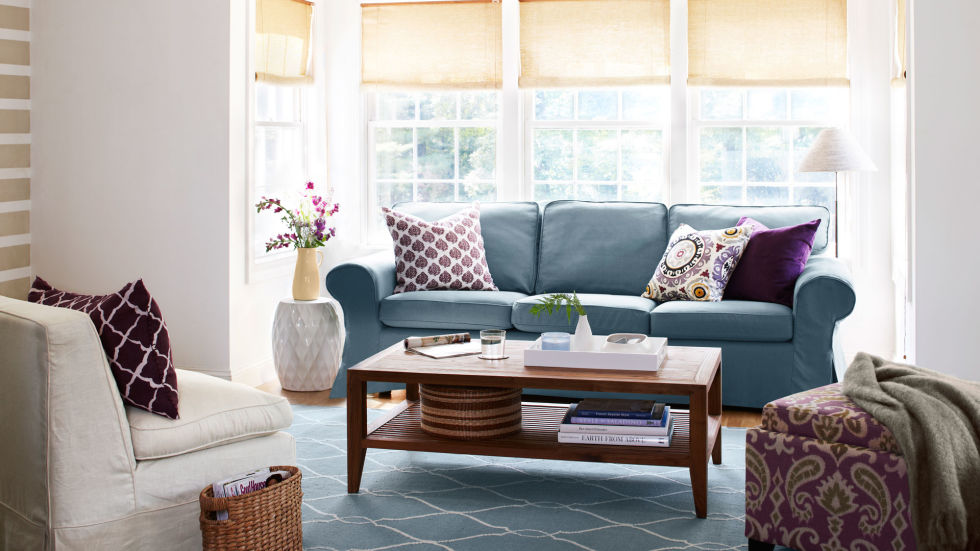 What makes the space seem crammed and small is having too much stuff. When you tidy up and organize the room neatly, the space will become open and more spacious again. Make the focal point the star of the room and the rest of the décor keep to the minimum. Don't hang too many pictures on the wall, use one large and bold painting instead. The floor should be always as clear as possible, so the space doesn't seem busy and crowded. Use ottomans to hide books and toys out of site.